Well it has been a few days since I have posted.  I have family visiting right now and we have been spending time with them.  The weather has been beautiful and we have really enjoyed it.  My husband got the bikes out yesterday and filled tires, and tightened all the things that should be tightened.
We then enjoyed a nice family bike ride.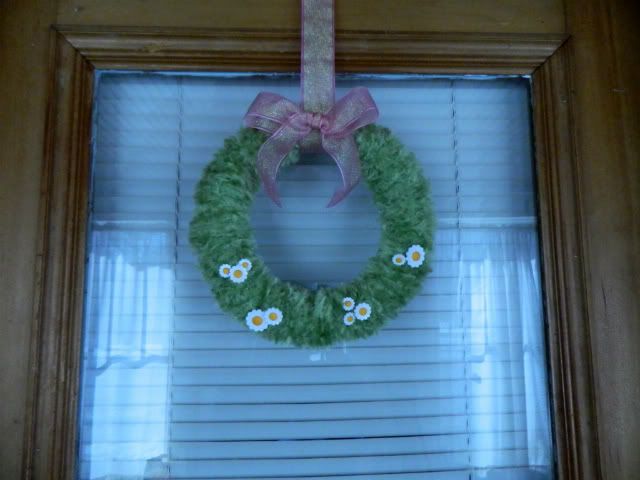 This is my spring wreath. It was simple to make. I found some green, furry yarn and wrapped it around my dollar store wreath form. I didn't use any glue to hold the yarn on the wreath. I just wrapped it tightly and then tied it off when I finished.   Fluff up the yarn. Then add your embellishments. I found these cute daisy buttons at Walmart. Take some pretty ribbon, make a bow and add some extra ribbon to make a wreath hanger.
I hope you are enjoying some nice weather and that you make yourself a pretty spring wreath. If you do I would love to see it.

Inspiration Abounds…
okoraf