Here is my take on some Valentine's Day nails: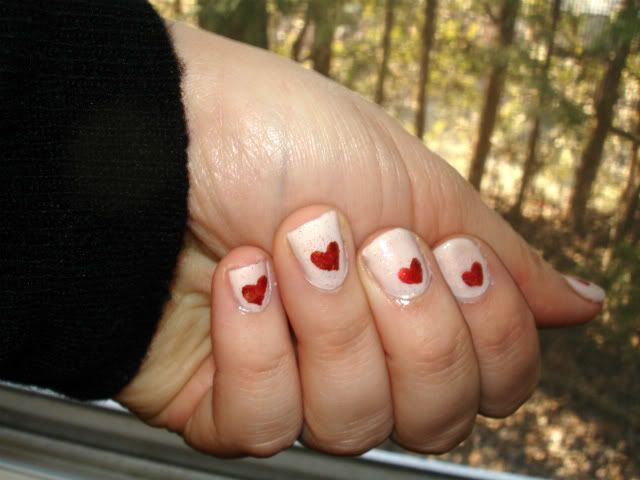 I was very frustrated with my polish today. The base coat was taking forever to dry. I would think it was dry enough. Then I would help the girls with their school work. A paper would brush up against them and make an impression in the polish. I had to redo a few, numerous times. After the base coat was finally dry, I used a red nail pen to draw the hearts. Next I put a coat of glitter polish on.
In the spirit of blog honesty, I will show you what my right had looked like: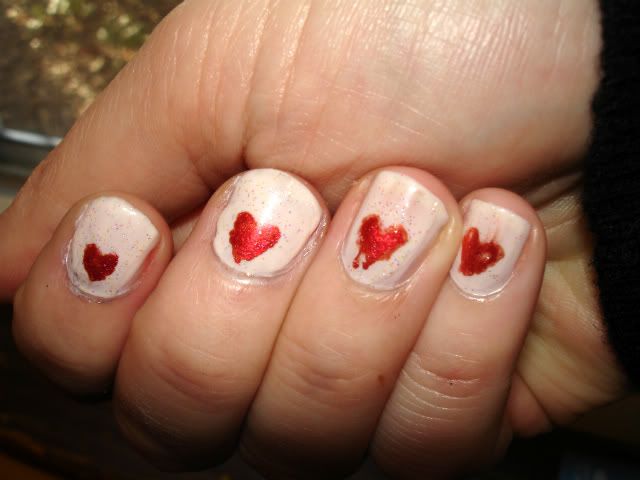 I guess my left hand needs more practice.(It doesn't that look horrible from far away, which is how most people see your nails)   I didn't put on a top coat on because I will probably take it off in the next day or two.
If you have done your nails for Valentines day, I would love to see them. Just leave me a comment and I will stop on by.
Inspiration Abounds…
okoraf