I love tulips. They are my favorite flower. So when I spotted 7 stems for $2.64, I decided to pick some up. I also picked some up for my mother-in-law.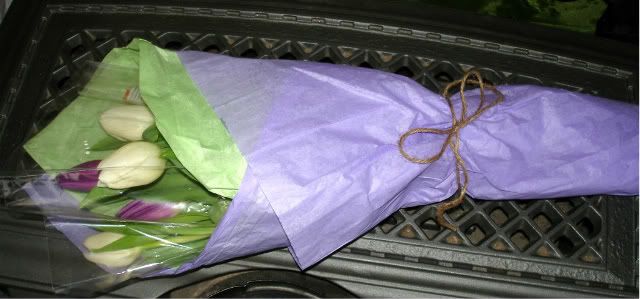 Now I could have just given her the flowers in the plastic from the store and she would have been very pleased with them. With just a bit of effort I was able to dress them up a little and make it extra special. All I did was take the tulips and wrap them in two colors of tissue paper. I then took some twine and tied a bow around the whole thing. Easy peasy. They really looked lovely when I gave them to her.
Do you wrap your flowers from the grocery store when you give them as a gift? If not, next time try it. It really adds that little extra to the gift.
Inspiration Abounds…
okoraf