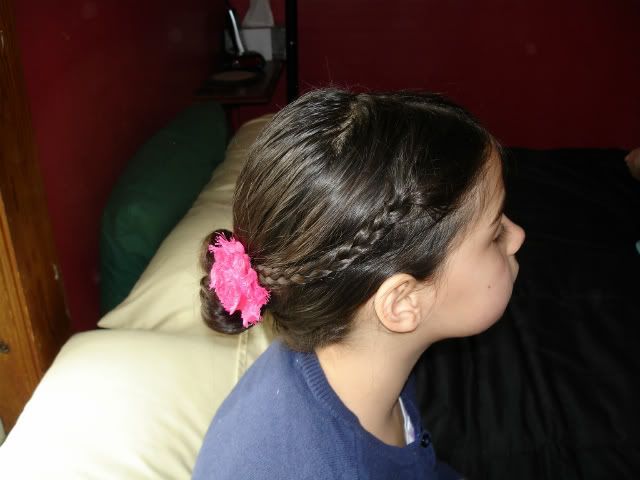 We started out this hairstyle by sectioning out some hair in the front, on both sides of her head. Then I took the rest of it and twisted it into a bun. Secure it with some bobby bins. Next braid one of the sections you sectioned off. Bring it around to the bun. Wrap any extra around the bun. Pin it in place. Do the same thing with hair that is left. Add a bow or a hair flower if desired.
This is just a simple topsy tail. Put the hair into a ponytail. Separate it a little right above the pony tail. Take the tail of your ponytail and pull it down through where you separated the hair. Pull the tail all the way through. Your done.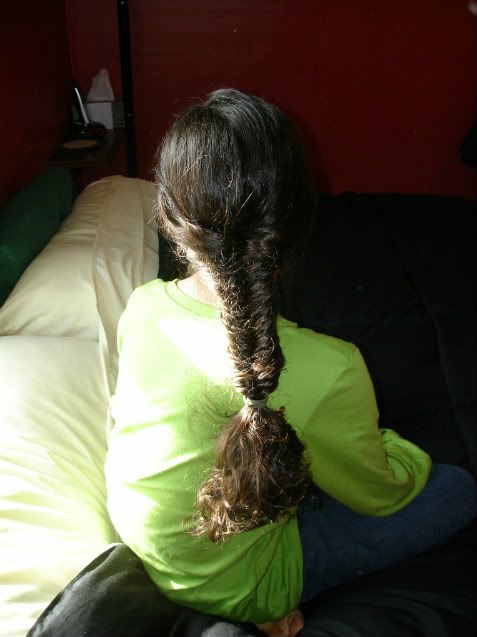 This is a fishtail braid. After I braided it, I loosened the braid by pulling at it.
Inspiration Abounds…
okoraf