Just want to post quickly about this birthday card I made my nephew.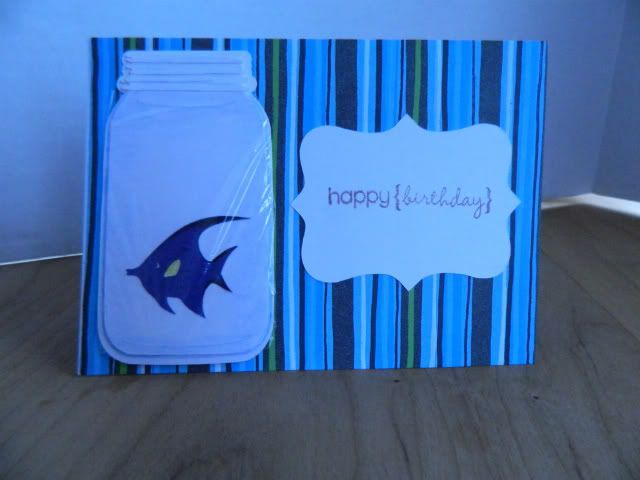 My nephew loves fish.  So I wanted to make a card that had fish on it.  I used my Silhouette to cut the mason jar shape out.  It has three different layers.  Then I used watercolor pencils to lightly color around the edge of the mason jar.  I used a blender pen to soften the color.  Next I cut a fish shape from the Silhouette.  I added some details to him and added it to the mason jar. Then I took some plastic wrap and wrapped it around the mason jar.  This made it seem like it was really in water.  I stamped Happy Birthday on a shape and added it to the front.  Then I printed a sentiment and added it to the inside.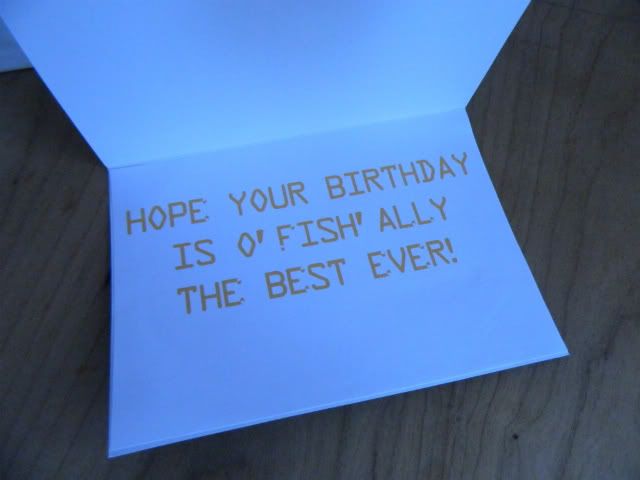 I really like the way this one came out and I think my nephew did too.  Although maybe it was the money inside the card that he really liked?  Who can blame him on that.
Inspiration Abounds…
okoraf